﷽
Interesting Twitter discussion between the Sunni researcher Farid @Farid_BHR (now @Farid_0v) and the famous Shia preacher Sayed Mahdi Modarresi, the founder of the biggest Shia TV Channel in English language (Ahlulbayt TV).
Topic of the discussion: The alleged attack on the house of Sayyida Fatima.
Note: The Shia preacher refers to Prophet's (ﷺ) closest friends Abubakr Siddiq and Omar as "idols" as well as saying they have special place in hell.
Note: The full screenshots are at the end of the page.
It all started from here:
Sayed M. Modarresi‏ @SayedModarresi
"I regret ordering the ambush against the house of Fatima!" The proverbial smoking gun and self-incriminating confession of the culprit behind the attack.. #Fatima #icare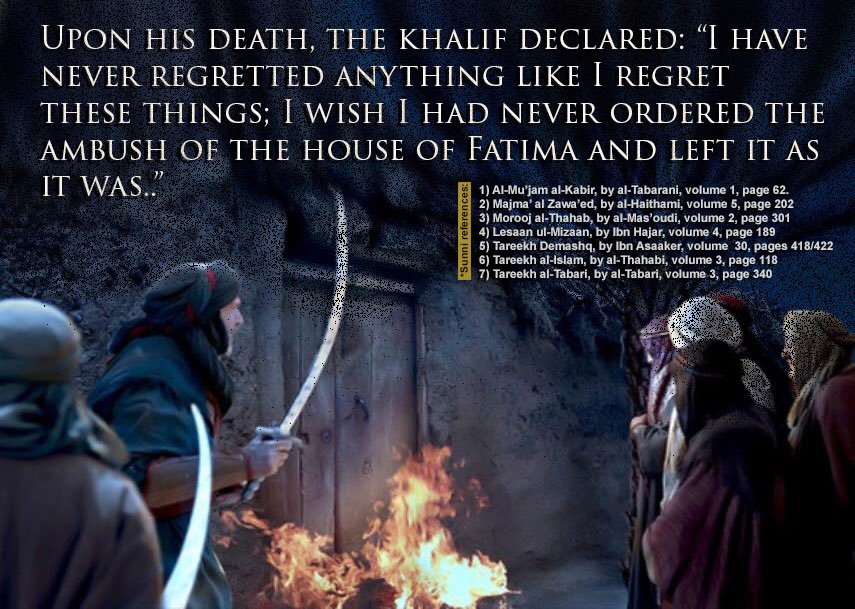 Farid‏ @Farid_BHR
An example of a Shia scholar quoting one hadith from MANY sources, when in reality they all go back to ONE weak narrator: Ulwan bin Dawud. Continue reading →